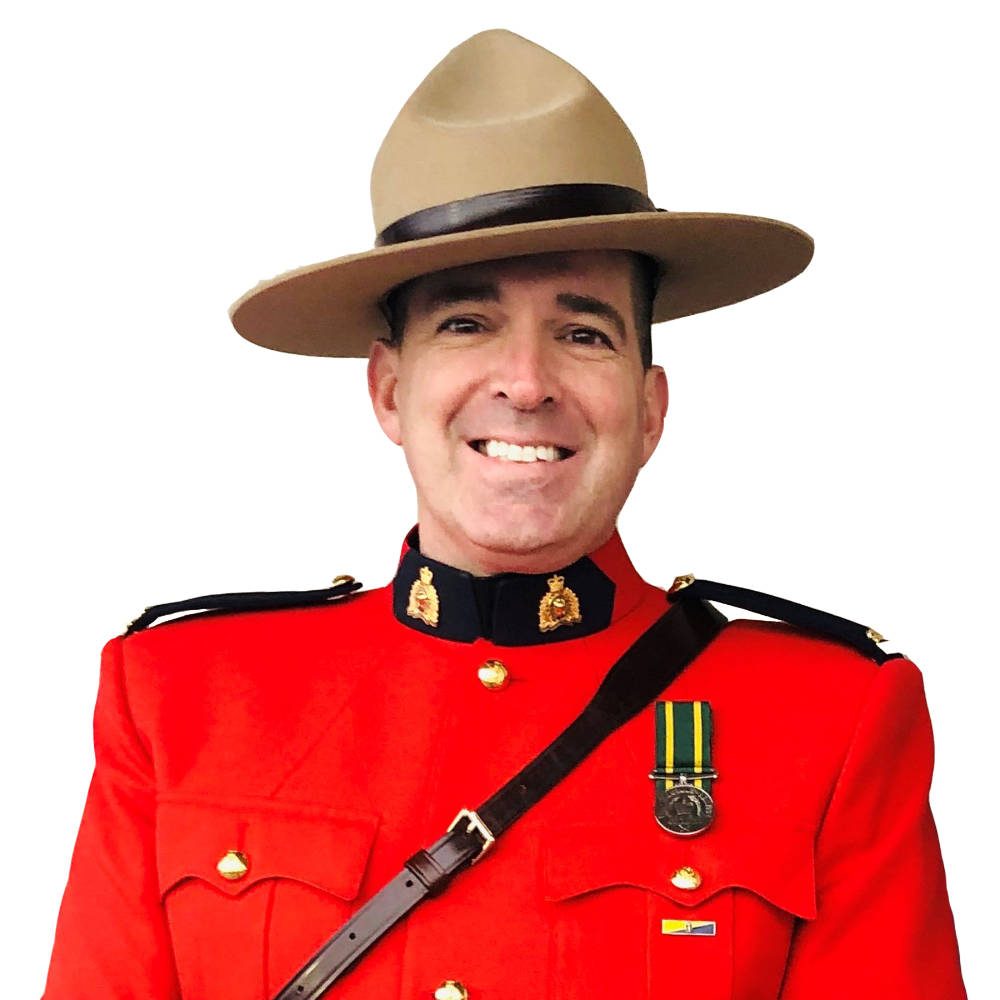 Rick O'Brien
My name is Rick O'BRIEN and I'm a 48-year-old Constable with the Royal Canadian Mounted Police in Maple Ridge BC.
Rick is currently assigned to the Uniformed Community Response Unit (UCRU) in the Pitt Meadows detachment.
UCRU is somewhat of a community based policing unit to serve the youth, homeless, mental health and the First Nations in the community as well as proactive and support to the general duty members.
During Rick's first year of service, he, along with 6 other members successfully disrupted a violent home invasion which lead to the arrest of 4 armed suspects. Rick, along with the other members, received a Commissioner's commendation pin as well as a medal of valor which he so proudly wears on his Red Serge.
Before joining the police force, Rick wore lots of hats working as an Education Assistant, Mental health worker, Youth worker and held numerous positions as a Supervisor for these exact jobs. With this experience, it has given Rick the patience, understanding, desire and work ethic to do his job as a police officer effectively.
Rick is a very giving and loving brother, son, father and husband. Family is important to Rick. Together, Rick and his wife, Nicole have 6 kids, 3 on both sides, which makes for a very dynamic and entertaining living condition.