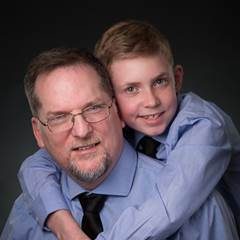 Nathan McTaggart
Meet Nathan McTaggart. Nathan is 14 years old and lives in Coquitlam, British Columbia.
Nathan came up with the story for his first book, Santa and His Super Hero, when he was just 3 ½ years old. When he was 8 years old, with the help of his father, Keven, he was able to turn his story into a book. To date, they have published 4 books and has 1 book as a free download on their website. These stories are all about his Super Heroes (First Responders). With every book that they sell, they donate a part of the proceeds to a charity associated with the Super Hero featured in the book.
Super heroes are his inspirations. Heroes to Nathan are people who have helped make a difference in his eyes. From his family to first responders to Santa Claus.
Nathan loves all sports, he plays hockey and lacrosse and spends time gaming with friends. His ultimate dream would be to play in the NHL.